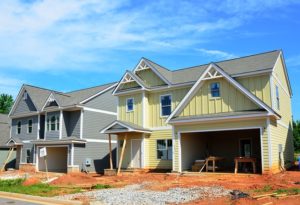 Are you in a dilemma about which new home interior upgrades are worth considering? Remember that the model home you saw is probably loaded with embellishments which your new home won't have unless you pay for them. What's a poor home buyer to do?
Watch Your Money
Before meeting with your builder's home designer, set a reasonable budget. You don't want to over customize your home so that you have overpriced it for the neighborhood. Remember, it's not good to be the most expensive house in the neighborhood. If you can get the home for the builder's rock-bottom price and negotiate your upgrades into your loan, you might consider including more options.
New Home Interior Upgrades Worth Considering
If you plan on floating your furniture (having it in the center of the room) in your family room or living room, it's wise to get floor outlets installed at time of construction. Otherwise, it's hard to include lamps next to tables. For that matter, add extra wall outlets, extra cable wiring, extra recessed lighting and ceiling fans to your list of builder upgrades. If a fireplace is an option and you would enjoy the ambience or get a lot of functionality from it, consider having it installed during construction of your home rather than later which will most likely cost more.
Energy-efficient appliances are worth getting from your builder especially if your state offers rebates for them as long as they meet your functional needs. You 'll save money on your utility bills which will eventually help pay for them.
Likewise, a tankless water heater, double-paned windows, higher-rated insulation and a high-efficiency air conditioner will keep your Florida home at a comfortable temperature.
If you don't want the builder's grade white paint, find out what the additional charge is for a better quality or colored paint. The beauty of having it done before you move in is that you won't risk staining your furnishings and flooring if you paint after your move.
Countertops can be tricky to fit and install so it's often better to upgrade that laminate one during construction. Many home builders are including granite countertops in a limited variety of colors which should suffice if you are counting your pennies.
Upgrading your carpeting in rooms with high traffic should make it last longer and save you from the agony of having to tear the carpeting out and having someone move your furniture during installation a few years down the road.
Add things that would save you money over the long haul or that would cost more to add later. If you are not happy with the options your builder offers, find out what allowances he will give you toward the purchase of upgraded ones. You can change out things like cabinet hardware and the cheap builder-grade light fixtures or plumbing fixtures later if the allowances aren't enough. Remember not to be a penny wise and a pound foolish; focus on new home interior upgrades worth considering.
---
Interiors Revitalized is a full-service home staging, model-home merchandising, and interior design firm located in Jacksonville Florida.  In addition to Jacksonville, we serve the  St. Johns, St. Augustine, Orange Park, Fleming Island, and Fernandina Beach areas. Contact us today at 904.625.2214 to discuss your home staging or interior design project.  We'll make that first offer your best offer!
To receive more daily home staging and  interior design tips, please "Like" our Facebook page