Interiors Revitalized is a design firm that specializes in  interior design and home staging. Our goal is delivering outstanding design that achieves our customer's vision, while working within their budget. The team's combined education and experience allow us to take on a wide range of projects. This teamwork approach gives us the creative edge and added flexibility.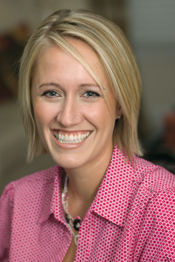 CHRISTY MCCARTY
Hometown – Harvard, Illinois
Education – Harrington College of Design; BFA in Interior Design
Favorite color – Right now- blues and grays but like anything in design it's always changing.
Favorite online shopping site – I'm going with Wayfair.com. You cannot beat the selection, free shipping, customer service and reviews from customers.
Modern or Traditional – My taste definitely leans towards modern. I love the character of traditional style but even more I love the cleanliness that the modern style possesses.
Why do you love your job – The look on my clients faces when they realize they now have a beautiful space to come home to everyday… and it didn't cost a million dollars to obtain.
What makes great design – Great design is objective but I would say originality that works within the space. You want your room to look unique yet cohesive and most importantly functional.
HEATHER JONES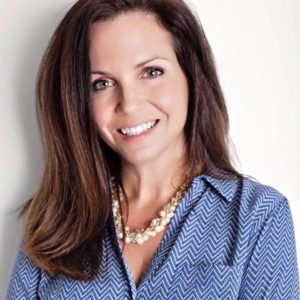 Heather is an Atlanta native but has resided in Ponte Vedra, Florida for the past 20 years. At a young age, Heather developed a strong passion for decorating and all things creative. One of her favorite memories is receiving a sewing machine for her 16th birthday, and being able to create her own comforter and throw pillows. After moving to Florida and settling down, she went back to school to study Interior Design at FSCJ. Her family have become accustomed to coming home and finding rooms completely rearranged, and the joke of the household is how many new throw pillows she buys and returns. Home staging has become her favorite area of expertise, she has helped stage over 100+ properties in the Jacksonville area. Other than staging, she loves helping people accessorize and complete the final touches in a space. When she's not working her decorating magic, you can find Heather at the beach, crafting, or hanging out with her 3 children (and 3 cats) at home.

—————————————-
PREFERRED VENDORS
—————————————-
DJ Smith – General Contractor
workhorseprojects@gmail.com
904.343.7584
Workhorse Projects is a remodeling company with the ability to handle large commercial and residential projects but we are more than happy to complete any size repair for our clients. We are proud to say that in the 7 years we have been in business we have never advertised and love working with referrals from friends, family and other small businesses. We have over 75 years of combined experience in all types of construction both residential and commercial. We value every referral that comes our way and treat every client with honest and professional service.
—————————————-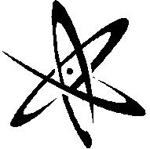 Closets 2 Envy
Steven Kerwick
904.716.5431
www.closets2envy.com
Facebook at Closets2Envy
Closets 2 Envy specializes in custom closets, pantries and laundry rooms; offering custom design based on the needs of the space and intend use. Closets 2 Envy uses only the finest materials and has been in business since 2006. We serve the entire greater Jacksonville area.
—————————————-

About Floors n' More
904.726.1700
www.aboutfloorsnmore.com
About Floors n' more is Jacksonville 's only Mohawk Floorscapes Dealer. We have a 6000 sq ft showroom displaying, wood, tile, carpet, area rugs, laminate, counterops, vinyl, cork and vanities. We offer a lifetime installation warranty with a 60 day satisfaction guarantee.
—————————————-
The Furniture Gallery
904. 272.2228
www.jacksonvillefurnituregallery.com
The Furniture Gallery offers the best furniture brands at the best prices in the greater Jacksonville area.  We believe we offer the most competitive pricing in town for quality furniture, but, even still, we'll beat any advertised price and any legitimate quote you've seen elsewhere.  We want your business, and we're willing to work for it.
—————————————-