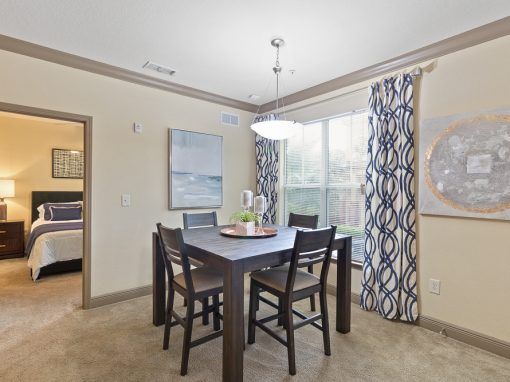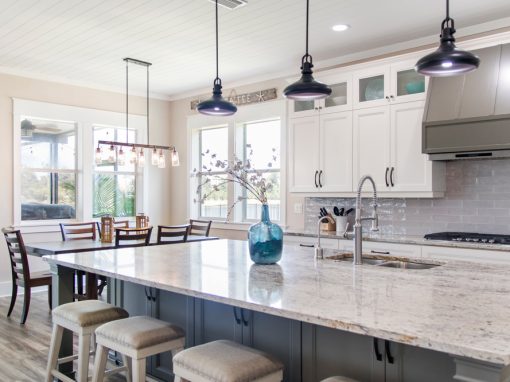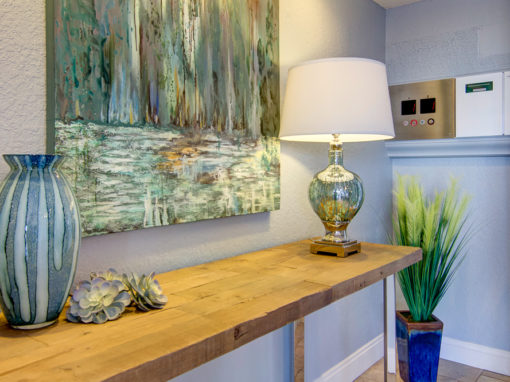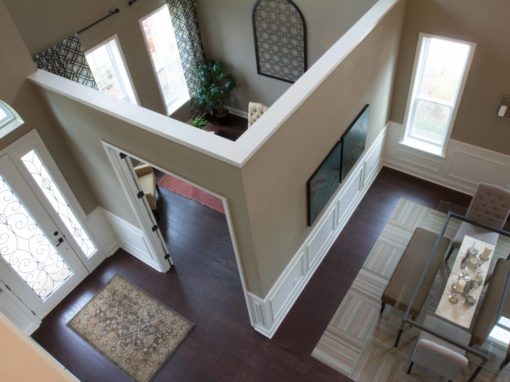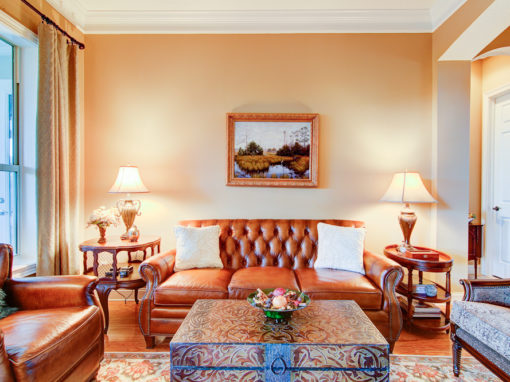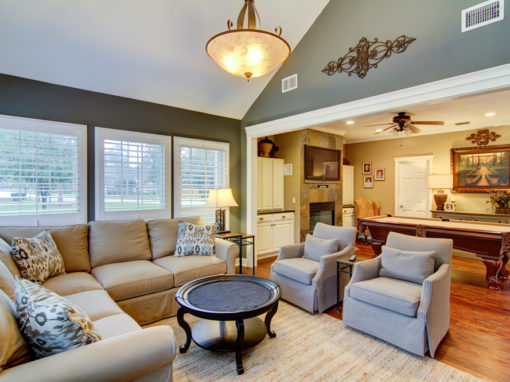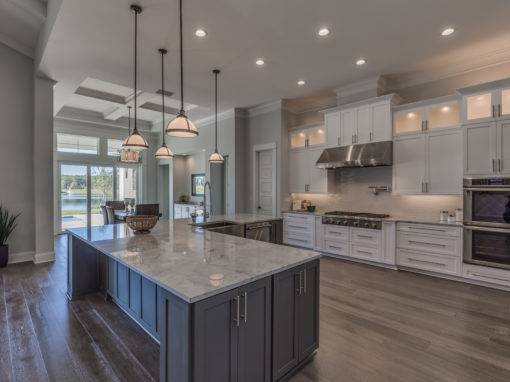 Home Staging is the art of preparing a home for the real estate market in the Jacksonville, Fl area.
The goal of Interiors Revitalized home staging services is to improve the home's appearance in the eyes of potential buyers, with the ultimate goal of selling the home more quickly and for the highest possible price. We offer a variety of staging services to meet your exact staging needs. Let us help you sell your home faster and for more money today!
Sell you home quicker and for more money!
The Wallstreet Journal says "Professionally "staged" homes sold in 13.9 days, half the usual time on the market and went for 6.3% over the list price, or four times the average markup on unstaged homes." Making the best possible first impression is crucial in this competitive market. We will depersonalize your home so the buyer can picture it as their own.
Here are the facts:
Staging costs less than a price reduction.
Statistics prove that staged homes on average sell for 3-10% higher than un-staged homes.
Statistics also show that staged homes sell 2 to 3 times faster.
Only 10% of home buyers can visualize the potential of the home. Home Stagers are trained to create the space buyers want to see.
With today's market, you need to set your home apart.
Studies show that the longer a listing is on the market the less it will sell for.
Consultation
We will walk you through your home and explain in detail what you can do to improve the successful sale of your home. You will be provided with a list of tasks from sprucing up your curb appeal to reorganizing your pantry.
Fee: $75/hr generally 1-2 hours
Staging
We will physically transform the furniture and accessory layout of your home. This generally involves "de-cluttering" so the potential buyer can see everything your home has to offer.
Fee: $75 an hour, minimum 1 hour. This generally takes between 3-5 hours for the main rooms.
Vacant Staging
Potential buyers cannot visualize an empty space. Not only will your home appear cold and empty, if left vacant, but it will feel smaller than it really is. With our extensive inventory of furniture and accessories, we have everything needed to create a welcoming first impression.
Fee: Because there are many types of needs and budgets, please call for pricing.
Pre/Post Moving Services
Moving can be very stressful. We can take some of that stress away. Whether it is organizing your kitchen or properly placing your furniture, if it is related to the design we can handle it.
Fee: $75 an hour
What People are Saying
I cannot express how happy we are with what Interiors Revitalized did with our home! Good people, smart brains, great eye....a true pleasure to work with. We had a new house and no idea where to start with making it our true home. Having never worked with an interior decorator, we were a bit apprehensive. That vanished within moments of meeting Christy. She walked with us through the house, listening to our ideas, and then did her magic. We are so incredibly happy every time we walk into our front door. The colors are incredible and the pieces she found for us were prefect. Huge thank you!
Christy met with me at home and then at stores and sources of tile, cabinets, and furnishings. She made herself available at the last minute if a question arose with the painter or another contractor. She followed through with even the smallest details...from accessories to even casual pillows. She was a valued source of expertise and very pleasant to work with.
Christy came to my home the day after I called and stayed to view the whole house, discussed my style and what kind of look I wanted to achieve and got a good understanding of the many "projects" my decorating would include. She immediately gave me feedback on some ideas I had and within a week had come back to me with plans for the great room. Christy will do EXACTLY what I ask her to do. She gets the big picture and is helping me execute it without breaking the bank. Christy is all about keeping you within your budget. I will be working with Interiors Revitalized not only for the completion of this enormous project but anytime in the future when I need help with decorating decisions. I highly recommend their services.
L. Neviaser
Jacksonville, FL
Thanks so much for your great presentation today at Watson/Hodges. I think you made some new friends. And, as always, I appreciate all that you have done to teach me more about staging - your willingness to let me work alongside you is awesome. And my customers think you are, rightfully, AWESOME! There is no better value in staging in Jacksonville than Interiors Revitalized!
T. Randall
Realtor, Jacksonville
In our 50+ years of marriage, we have collected much memorabilia from our travels. Most of our collection was on display throughout the house and this display made this house our home. When we decided to downsize we asked Christy to do our staging. Her immediate reaction was that our memorabilia was on stage and that it was detracting from the house. With her quiet persistence and salesmanship, she finally managed to get our permission to remove the distractions and to allow her to do her staging. When she was done we were actually amazed at the openness, attractiveness, and saleability of our new home. As a testimonial of the excellent job she did, we put our house on the market on Wednesday and sold it two days later.
R. Bresson
Jacksonville, Florida
We decided last month to sell our rental property in Jacksonville, Fl. I wanted the house to sell as quickly as possible despite reports of a slow real estate market. As we live out of state, my husband took off for Florida with his tools, and I spoke to Christy. After seeing the house, she made some important recommendations for preparation that hadn't occurred to us. Our house sold the first weekend it was shown. This was far better than my expectations of one-third the normal number of days on the market or roughly two months. I know our experience is not typical, but to quote my husband "From now on, whenever we sell a house, we are going to have staging." Kudos, Christy you did a great job!
K. Huffstetler
Sedona, AZ
Your assistance with my home renovation has been invaluable. My new kitchen is more beautiful than I thought possible. Your guidance throughout the process in selecting the cabinets, granite countertops, lighting, flooring, and colors has made all the difference. Friends who saw the before and after are astonished by the gorgeous transformation. Your money-saving tips and expertise in locating affordable items have been incredible. I now have new sources and upgrades that would not have been possible without your suggestions. It's always a pleasure to see you, and I appreciate your upbeat, positive approach to the job. I look forward to continuing to consult you as I tackle new projects to update my home.
G. Hand
Jacksonville, Florida
Christy, I wanted to tell you how great it is to work with you! You have such a charming way to letting me know when things need to be "revitalized". You are always able to transform the rooms that need help. In the current real estate market homes that do not show well are not going to sell, your services are needed more than ever. I always recommend you when a client that is in need of staging and they are always delighted. Keep up the good work you are a pleasure to work with!
Julie McWhorter
ERA Davis & Linn
Christy was really great to work with, from our first phone call describing my needs all the way through to completion. She listened well and understood our family's need (stylish, yet functional) when making suggestions for new concept or pieces. She was prompt, detail oriented, always mindful of the budget, and professional along the way. She was a hard worker and my husband and I couldn't be more pleased with the final outcome!
M. Fiscor
Jacksonville, Florida
Thanks so much for your work on my listings! The last house you helped me with went under contract just 3 days after listing! I know it's a great house, but a big part of that was the awesome staging tips you helped give the seller. They implemented about 90% of what you suggested before listing. The rest they were going to get to but never had to since it sold so quickly! In this tough market, we need to do everything we can to make our listings stand out. I definitely believe staging and professional photography are the best way to showcase any home in this tough market.
Sharon Yates
Keller Williams